Boom Truck Rentals
Offers to ability to to lift workers to heights where they can complete construction work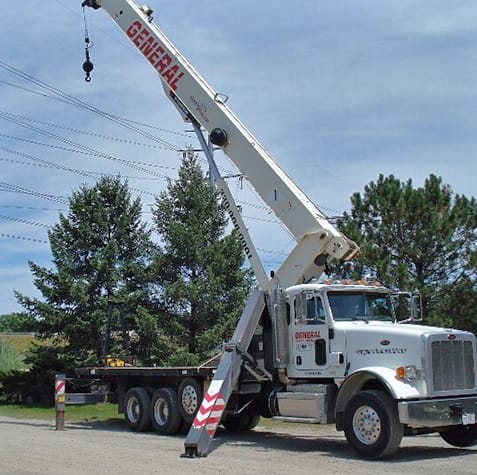 Boom Trucks
Boom trucks are distinct from other hydraulic cranes in that they are designed to lift workers to heights where they can complete construction work. It also helps workers lift heavier and more unwieldy objects from the ground to the elevated location.
Boom trucks are ideal for construction and maintenance operations, including tree trimming, power line maintenance, window washing, and bridge construction. In addition to their application versatility, boom trucks also have flatbeds for transporting equipment and other items to and from each work site. General Crane boom trucks can travel at highway speeds, so you can finish jobs at a rapid rate and maintain optimal efficiency.
Your truck crane rental is ready for you.
Reach out today to take the next steps.