Heavy Hauling Equipment and Machinery
Heavy hauling throughout all of Ohio including Cleveland, Akron, Canton, Ashtabula, Toledio, Sandusky, Columbus, Wooster, Mansfield, and Youngstown.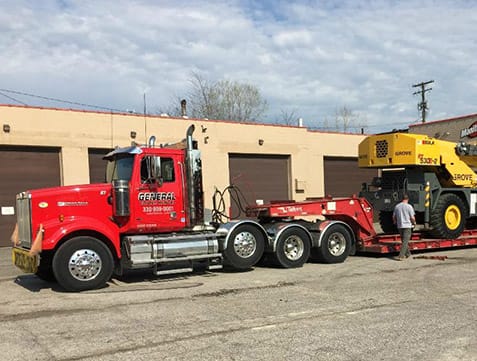 Heavy Hauling
General Crane provides trucking services and heavy hauling equipment with our full fleet of Peterbilt tractors, lowboys, flatbeds, and service trucks. This enables us to provide faster and more reliable mobility of our rough terrain and crawler cranes along with the convenience and service for our customers to assist in moving their equipment to specified locations.
Call the General…
To take advantage of our heavy hauling services, contact us.