Rough-Terrain Crane Rentals
Offers superior control and steering for traveling through rough off-road locations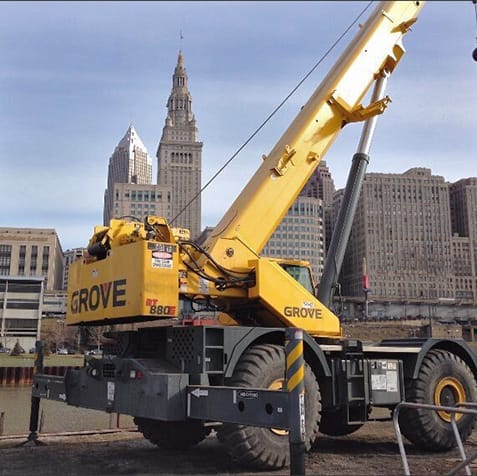 Rough-Terrain Cranes
General Crane rough-terrain cranes offer superior control and steering for traveling through even the roughest off-road locations. Our equipment offers user-friendly operation and immense durability, so you can maximize productivity for long workdays.
Rough-terrain cranes are most applicable for jobs involving traversal over off-road terrain. These cranes are designed with four, large rubber tires, which improve stability and maneuverability while traveling over rough terrain. As a result, they excel in a wide variety of construction applications. Normal vehicles and standard truck cranes are not capable of traveling through these areas, so rough-terrain cranes are used instead.
Call the General…
Contact one of our rough-terrain crane rental specialist, we look forward to hearing from you.